Referral Options on Properties
Introducing Referral Policy on Properties from CleanDeed. Now get Group Purchase Discounts when you buy property through CleanDeed and also earn extra for the references you make to your friends and family.
Referral Amounts vary from Project to Project and will be declared along with the Project Details
How does this work:
When you register on CleanDeed, you will find your Referral Link in the User Dashboard.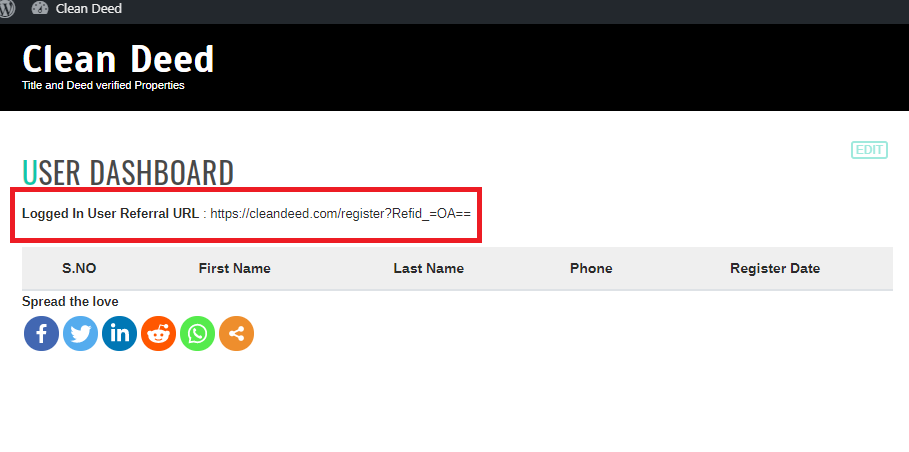 2. Copy your link and share to your friends and family.
3. Or just use any of the Social Share icons on the page that you feel that your friend is interested in. If he registers, he will automatically show in your User Dashboard
3. Anyone who registers on CleanDeed with your link will show in your User Dashboard and any purchase made by them for Life through CleanDeed will be earning you benefits as per the respective Project Referral Policy.
For further clarifications, please ping me on whatsapp – Krishna – +919550124567