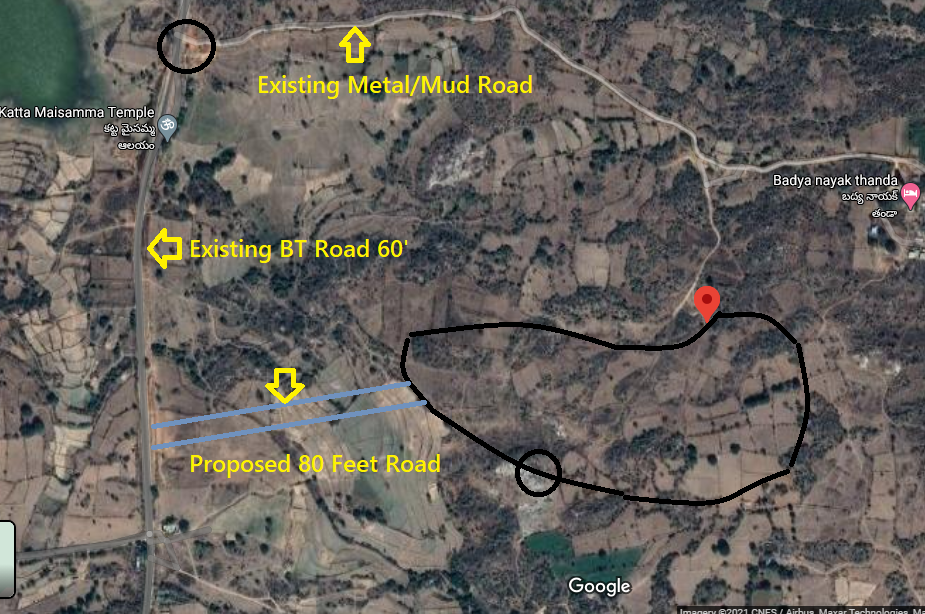 Proposed Road
Once we acquire the 40 Acres, we will also try to acquire the 80 feet road minimum which enhance the Property. Even if does not work out, we still have access through the existing 40 feet road.
High Point on Rock Slab
This place is highest elevation in the land and has a beautiful view. Probably we will have seating and bon fire placement.
Higher Plane
Higher Plane of the land and will have good view Cottages f going for development.
Lower Plane
Will be allocated to members who prefer to leave the land undeveloped.